About the New Zealand Fossil Record File
Origins
Organisation and management
Concept of a fossil locality
Geographic scope and numbering of fossil localities
Geological timescale used in FRED
Fossil Record Electronic Database - FRED

Download FRED brochure
Origins
Fossils preserve a record of past biota that has changed through geological time because of evolution and changing global and local environments. As a result, fossils are an important means of determining the age of sedimentary rocks and the conditions under which they were deposited. For this reason, they are used routinely for geological mapping and stratigraphic studies related to hydrocarbons and mineral exploration, as well as research into paleoclimate and paleoenvironmental change, paleoecology and evolution. Fossils are sometimes discovered by "serendipitous" observation, but mostly by systematic field survey and sampling. Many fossils are uncommon, and it is only by accumulation of occurrence data over many years that patterns of distribution become evident. Systematic collection, identification and interpretation are specialist and costly tasks.
To make best use of this scarce resource, the New Zealand Fossil Record File (FRF) was established by the New Zealand Geological Survey in 1946 as a national system for recording geographic location, geological context, and collection details of fossils, and linking this to identifications and varied interpretations obtained over the years through various projects. It had predecessors in the manuscript and typescript catalogues of collections begun in the early years of the Survey. A single form, the "Fossil Record Form", was developed and registration of localities within standard map areas promoted among New Zealand geologists, both government and non-government, with master files kept in several regional centres. Later, the scheme continued under the sponsorship of the Geological Society of New Zealand, but with a continuing involvement of the Geological Survey and its successor, the Institute of Geological & Nuclear Sciences. A fuller description of the FRF, its history, and earlier computerisation can be found in NZ Geological Survey Reports 45 (Scott 1970) and 101 (Sudlow & Edwards 1982) and GNS Science Report 92/10 (Raine 1992).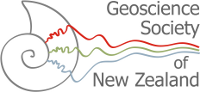 A subcommittee of the Geological Society of New Zealand, chaired by its Convenor, provides general guidance and a forum for discussions. Day-to-day operation is the responsibility of masterfile curators at 5 regional centres operated by universities and GNS Science (see Contacts), who allocate new locality registration numbers and file recording forms for their region, and provide access to the archival paper files as required. This arrangement will continue with the move to online locality record submission.
The computer database, FRED, is managed by GNS Science and has a master curator. Database maintenance and development is currently provided through the Crown-funded "Global Change with Time" programme.
Concept of a fossil locality
The FRF records any site at which fossils have been collected or observed, or which has been sampled for microfossils. Radiocarbon samples can also be registered in the FRF. Each site and collecting event has a unique fossil record number, composed of a map or area code followed by a serial number allocated by a masterfile curator. Re-collections of sites already registered are allocated (by the curator) a unique letter following the serial number. All samples from a drillhole are normally assigned the same fossil record number: they are uniquely identified by the sampling depth, sample type, and if necessary sampler and date. A vertical section, for example cliff or excavation face, can also be assigned a single fossil record number with subsidiary sample records.
Geographic scope and numbering of fossil localities
The Fossil Record File is principally a registration scheme for fossil localities in NZ and nearby regions, including SE Pacific Islands and seafloor, and the Ross Sea region of Antarctica. Collections from other part of the World can also be accommodated. The FRF now holds paper records of approximately 86000 localities.
Within mainland New Zealand, new localities were originally registered by allotting sequential serial numbers within each of the yard-grid-based NZMS1 (1 inch to the mile) map sheet areas, starting at 500, e.g. N164/f500 (a collection from Terawhiti made by Alexander McKay in 1880). Serial numbers in the range 1-499 were initially reserved for collections researched from the older literature, but this practice was not universally observed and few were actually allotted. NZMS1-based files were closed in 1975 and are archived at the regional masterfile centres.
In 1975, with the advent of the metric New Zealand Map Grid and related NZMS260 (1:50000 "Infomap") map series, new localities were registered in NZMS260 map areas, with sequential serial numbers starting at 1, e.g. Q27/f1. Existing NZMS1-based FRF numbers were provided with new NZMS260-based numbers by adding 6000, 7000, 8000, or 9000 to the old serial number, depending on the quadrant of overlap of the NZMS1 and NZMS260 maps - so for example N164/f500 became Q27/f9500, whereas N164/f501 became R27/f8501. Operational NZMS260-based files are maintained at the 5 regional masterfile centres (see Contacts).
Coastal sea-floor and island localities near New Zealand that are within NZMS260 map areas which contain part of North Island, South Island, Great Barrier Island or Stewart Island, are registered in these NZMS260 files.
Special files are maintained for offshore islands in the New Zealand region and southwest Pacific, and the Ross Sea region of Antarctica, e.g. CA/f1 for a locality at Campbell Island. Special area files comprise:
| | |
| --- | --- |
| AK | Auckland Islands |
| AP | Antipodes Island |
| BT | Bounty Islands |
| CA | Campbell Island |
| CH | Chatham Islands (including Pitt Island) |
| CK | Cook Islands |
| FJ | Fiji |
| KE | Kermadec Islands |
| LH | Lord Howe Island |
| MQ | Macquarie Island |
| NC | New Caledonia |
| NG | Niu Gini (Papua New Guinea) |
| NR | Norfolk Island |
| NU | Niue |
| RS | Antarctica |
| SA | Western Samoa |
| SN | The Snares |
| TG | Tonga |
| TL | Tokelau Islands |
| VA | Vanuatu |
These masterfiles are maintained at GNS Science in Lower Hutt, with the exception of the New Caledonia file, which is maintained at Auckland University.
Localities elsewhere in the World, including sea-floor localities outside the mainland NZMS260 file areas, are allocated file numbers based on latitude/longitude degree squares, e.g. Maui-2 drillhole at latitude 39°S, longitude 173°E is registered as SE39173/f2. This masterfile is maintained at GNS Science, Lower Hutt.
Geological timescale used in FRED
Since inception of the New Zealand Fossil Record File, Permian and younger stratigraphic ages have been expressed in terms of New Zealand chronostratigraphic units, and early Paleozoic ages as Australasian or international units. Age searches in FRED can be expressed in terms of these units, or in ranges of millions of years. The chronostratigraphic units and numerical ages used in FRED are currently based on the New Zealand Geological Timescale 2015/1 (Raine et al. 2015).
Now-obsolete chronostratigraphic units and New Zealand stage codes were used in archival records of the New Zealand Fossil Record File, and it has been necessary to provide age limits for the boundaries of these units consistent with current usage. A full table of chronostratigraphic units, codes and numerical ages can be viewed here.
The following conventions have been adopted:
The base of the obsolete Hawera Series (Q) is equated to the base of the former Terangian Stage (Qutr), equivalent to the Brunswick Formation of the Wanganui Basin sequence, 0.43 to 0.37 Ma. This is below the base of the more recently defined Haweran Stage (Wq) of the Wanganui Series.
Ages of the bases of higher stages of the former Hawera Series are estimated as follows (in Ma):

Aranuian (Quar) = Postglacial, 0.014;
Otiran (Quti) = Last Glaciation, 0.06;
Oturian (Qutu) = Last Interglacial, 0.13.

The former Waimean Stage (Quwe) of the Hawera Series was based on non-marine sections in South Island, and its correlation is more uncertain; arbitrarily it has been taken to span the interval between the Terangian and Oturian Stages, 0.37-0.13 Ma. Other Hawera Series stages were defined, but these have not been used in FRED.
The boundary between the former Okehuan (Wk) and Putikian (Wu) Substages of the Castlecliffian Stage (Wc or WC) is equated with the Brunhes/Matuyama magnetochron boundary at 0.78 Ma.
The boundary between the former Hautawan (Wh) and Marahauan (Wa) Substages of the Nukumaruan Stage (Wn or WN) is approximately at the base of the Ohingaiti Sand of the Wanganui Basin sequence, c. 2.3 Ma.
The former Waitotaran Stage (Ww or WW) is equivalent to the Waipipian (Wp) plus Mangapanian (Wm) Stages, former substages now elevated to stage status (Beu 2001).
The obsolete Pareora Series stages Hutchinsonian (Ph) and Awamoan (Pa) are equivalent to the Altonian Stage (Scott 1971, 1972). The obsolete code Sa for the Altonian Stage was superceded by Pl when the stage was transferred to the Pareora Series.
The obsolete Wangaloan Stage (codes Dwn and Mw) is equated with the Teurian Stage (Hornibrook & Harrington 1957). The obsolete code Mt for the Teurian Stage was superceded by Dt when the stage was transferred to the Dannevirke Series.
The obsolete Braxtonian Stage (YAb, Permian) is equivalent to the Barrettian plus Flettian Stages.
Correlation of the traditional Ordovician series was not covered in Cooper (2004). The Ma ages of the bases of these series have been estimated as follows:

Ashgill (Vas) = base Bolindian Stage;
Caradoc (Vcd) = base Sandbian Stage;
Llandeilo (Vld, now considered correlative to the upper part of the Llanvirn Series) 460.5;
Llanvirn (Vln) 465.3;
Arenig (Var) = base Floian Stage;
Tremadoc (Vtr) = base Tremadocian Stage.
Fossil Record Electronic Database - FRED
Since 1970, the New Zealand Geological Survey and its successor, GNS Science, electronically databased full data for about 65% of the locality records, mainly for specimens held in the National Paleontological Collection, for which the FRF provides an interface to specimen identifications and interpreted geological age and paleoenvironmental information. Organisation of data is described in Quick Start.
Until 2003 the computer database was available online only within GNS Science, but Non-Specific Output Funding in 2001-2003 permitted transfer from a legacy system (BASIS) to a modern database management system (Oracle), and development of a web interface for interactive public access via the GNS Science website.
From 2005, the FRST-funded National Paleontological Databases Programme enabled further development. The first steps were to institute online registration of new localities, and commence a programme of systematic data entry to capture all masterfile locality and deposited paleontological information. This was completed in early 2010. Improvements to data entry and retrieval are ongoing projects - progress will be reported in What's New.